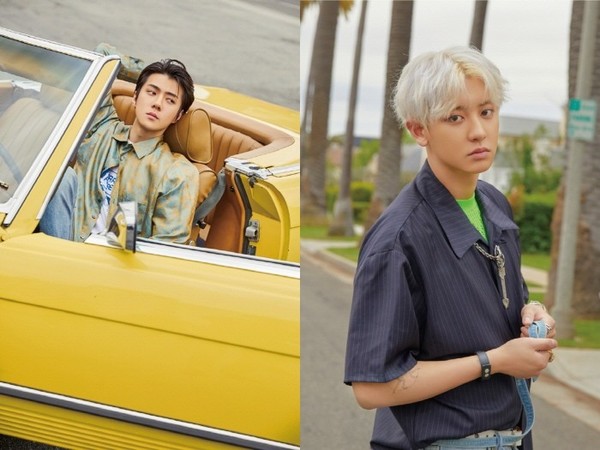 [MHN Roh Pooleun] EXO's subunit EXO-SC(Sehun and Chanyeol) is coming back in July, according to SM Entertainment's official statement.
The agency announced that the unit is planning to drop an album in July.
Chanyeol and Sehun released their first duo album 'What a life' last year's July. It had three lead tracks ― 'Just us 2,' 'Closer to you' and 'What a life.'
EXO, consisting of Xiumin, Suho, Lay, Baekhyun, Chen, Chanyeol, D.O., Kai and Sehun, debuted in 2012 with the song 'MAMA' and rose to stardom with the smash-hit track 'Growl'(2013). Three members Xiumin, D.O. and Suho are doing compulsory military service.
Despite of three members being in the army, six members have actively participated in unit and solo activities. After release of sixth album 'OBSESSION' last year's November, Suho, Lay, and Baekhyun released solo albums successively. Sehun and Chanyeol grouped as a unit, EXO-SC.
---
EXO's Chanyeol and Sehun to drop second duo album in July
Copyright © 2021 MHN CULTURE. All rights reserved.