[MHN Roh Pooleun] AOA's former member Mina accused Jimin of bullying her for a decade in a series of posts on Instagram last Friday, and FNC Entertainment decided to kick Jimin out of AOA.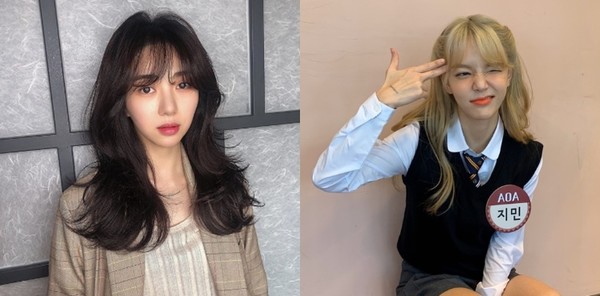 After Mina uploaded a first post about Jimin's bullying, Jimin posted single word: 'Fiction' on her own instagram story. Mina didn't pick Jimin as the inflictor in her first post, but after Jimin posted 'Fiction' on her Instagram story, it became sure that she is the infictor of bullying.
According to Mina's series of posts, she was bullied by Jimin for a decade and she quit AOA last year because of Jimin. Mina posted a picture of scars on her wrist she inflicted to herself and she wrote she has been mentally tortured by Jimin and she attempted to take her own life several times due to the stress.
According to Mina's post, Jimin and AOA members came to her house after her series of Instagram posts, but Jimin's attitude was not apologetic. Jimin uploaded a post on her instagram a few hours later, that she is sorry for bullying Mina. Mina also posted on her instagram that she is sorry for causing trouble and that she will focus on her mental health.
FNC Entertainment, Jimin's agency, announced on Sunday that Jimin will leave the group and stop working in the entertainment industry.
Four members are left in AOA; Seolhyun, Yuna, Hye-jeong, Chanmi, after Yukyung, Cho-A, and Mina left the band in 2016, 2017, 2019, respectively.
---
Ex-AOA Mina accused Jimin of bullying her for a decade and Jimin decided to leave AOA
저작권자 © MHN 무단전재 및 재배포 금지