[MHN Roh Pooleun] WJSN's Seola updated her instagram on August 29th.
She played lead role in web drama 'IN-OUT SIDER' and Netflix's horror movie 'Goedam.' Her group WJSN dropped EP 'Neverland' in June and the title track was 'BUTTERFLY.'
Apink's Son Naeun updated her instagram on August 28th.
She appeared in MBC's drama 'dinnermate' which finished broadcast in July.
Red Velvet's Yeri updated her instagram on August 28th.
Red Velvet dropped 'Milky Way' and Yeri is appearing in show 'Yeri's Room.'
ITZY's Yuna updated her group's offcial instagram on August 28th and she left messages "Midzy(official fandom) we won no.1!! Thanks so much for your love. Let's be happy" on the post.
ITZY dropped 'Not Shy' recently.
Blackpink's Jisoo, Rose, and Jennie updated their instagram.
BLACKPINK dropped their second pre-release single 'Ice cream' on the 28th and the song was featured by pop artist Selena Gomez.
ONEUS's Hwan Woong updated the group's official instagram on August 29th.
ONEUS dropped 'TO BE OR NOT TO BE' recently.
Cravity's official twitter was updated on the 29th with a selfie of member Serim and Hyeong Jun. They left messages "Luvities!(official fandom) What are you doing? Did you eat lunch? See you later at Music Core(music show)" on the post.
Cravity droppped EP 'CRAVITY SEASON 2. HIDEOUT : THE NEW DAY WE STEP INTO' on August 24th and the title track was 'Flame.'
Mamamoo's Hwasa updated official instagram of the group on August 29th.
She left messages "'Hang Out with Yooo' is on air at 6:30 PM at MBC. Moomoo(official fandom), don't forget to watch it" on the post.
Hwasa is currently appearing in MBC's show 'Hang Out with Yoo.'
Actor Kim Min Kyu updated his instagram on August 29th.
He recently played male lead role in Playlists's web drama 'Pop Out Boy!', which is his debut work as an actor.
He appeared in Mnet's survival show 'Produce 101' season 4 in 2019.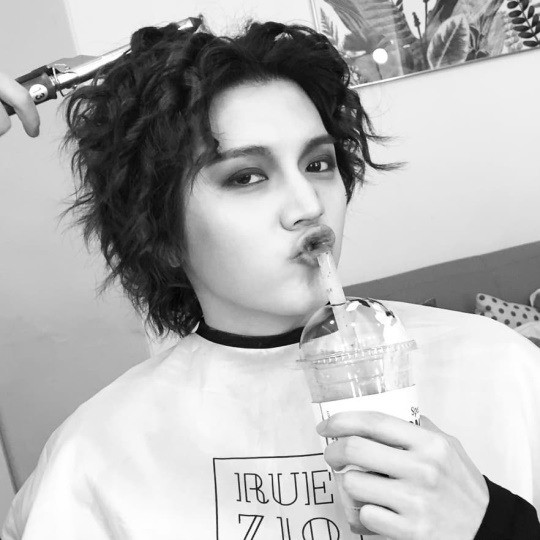 NU'EST's Ren updated his intagram on August 29th.
He is acting as a lead role in musical 'Jamie' as 'Jamie.'
---
[Instagram] WJSN, Apink, Red Velvet, ITZY, Blackpink, ONUES, Cravity, Mamamoo, NU'EST, and Kim Min Kyu
Copyright © 2021 MHN CULTURE. All rights reserved.