Japanese compilation album '#TWICE3' has track 'STUCK IN MY HEAD' pre-released ahead of reveal
Hits No.1 on LINE daily music charts, then follows with the same record on the weekly charts
'#TWICE3' to be released on September 16th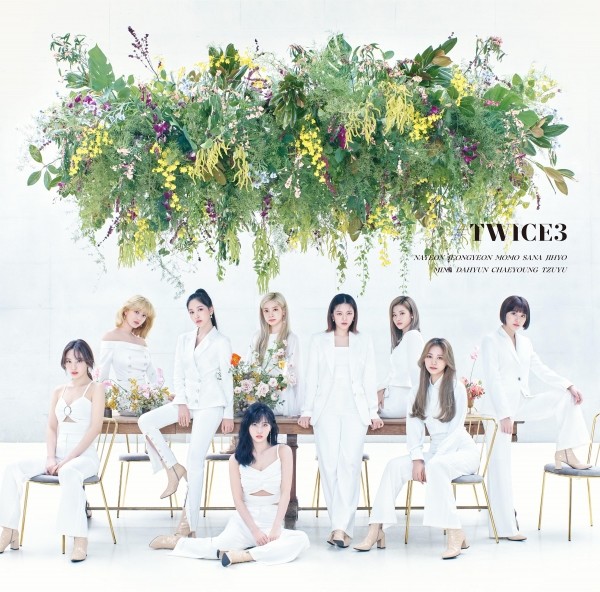 [MHN Chae Jaehun reporter / translated by Jung Halim] 'STUCK IN MY HEAD', a track off of TWICE's Japanese complation album, is ranked No.1 on the weekly LINE music Top 100.
'STUCK IN MY HEAD' was originally a track off of the EP 'FANCY YOU', which first came out on April 2019, and has been released in Japanese for the new compliation album.
TWICE have revealed 'STUCK IN MY HEAD' as a pre-release single in preparation for the 3rd compliation album '#TWICE3' on September 2nd.
As soon as it was released, the song hit the LINE daily Top 100 chart at 1st for two days, and following this did the same for the relevant weekly chart.
The song has TWICE send the message of making one dizzy from going this way and that way, and has them express both their sweetness and chicness.
'STUCK IN MY HEAD' was the opening song for the group's 16 city tour 'TWICE WORLD TOUR 2019 'TWICELIGHTS' with 25 performances, and so had a special place in the hearts of fans worldwide.
TWICE have also had their 6th Japanese single 'Fanfare' reach over 250 thousand copies sold, and has recieved platinum status from the local records association. This means that the group now has all ten of their Japanese releases reach platinum in Japan.
It remains to be seen whether TWICE's 3rd Japanese compilation album '#TWICE3', releasing on September 16th, will reach platinum status as well. \
---
TWICE, Japanese compilation album track 'STUCK IN MY HEAD' pre-released, hits top of LINE weekly music charts
Japanese compilation album '#TWICE3' has track 'STUCK IN MY HEAD' pre-released ahead of reveal
Hits No.1 on LINE daily music charts, then follows with the same record on the weekly charts
'#TWICE3' to be released on September 16th
저작권자 © MHN CULTURE 무단전재 및 재배포 금지