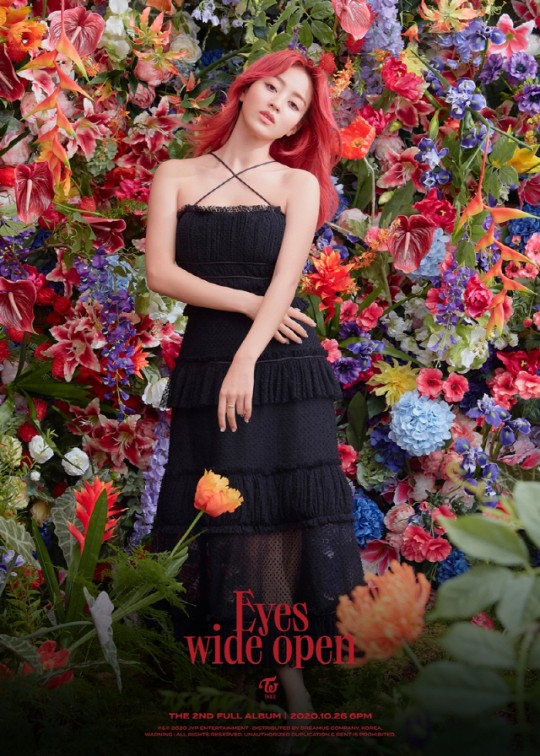 [MHN Roh Pooleun] Jihyo's teasers are released!
On the 17th, agency JYP Entertainment released Jihyo's teaser contents through their official social media. TWICE is set to drop their second LP and their agency is releasing tasers of each member.
In the released contents, Jihyo posed like a professioanl model, showing off her fit body figure and beautiful visuals. Inside the vivid flowers, her black dress presented visual contrast effect.
Through the teasers, she showed off her versatlity in expressing various moods and she flaunted her constant beauty.
TWICE will drop their second LP 'Eyes wide open' on the 26th at 6 PM and its title track 'I CAN'T STOP ME' the same day. The song is composed by Jinyoung Park, the executive producer and CEO of JYP Entertainment and songwriter Sim Eun-ji.
It is known that global hitmakers Melanie Joy Fontana and Michel 'Lindgren' Schulz have particiapted in the song making. Famous pop artist Dua Lipa, K-pop singer Heize, and producer Kenzie have also participated in its production.
Pre-order has started on the 7th.
---
TWICE's Jihyo dropped teasers! Check out her newest contents
저작권자 © MHN 무단전재 및 재배포 금지