[MHN Roh Pooleun] Oh My Girl's YooA has updated fans with new pictorials.
On November 3, agency WM Entertainment revealed YooA's pictorials collaborated with men's magazine 'GQ Korea' in November issue. The theme of the pictorial was 'YooA in Wonderland.'
During the interview after shooting, she was asked what the title would be for Oh My Girl's documentary series; she answered, "I think 'The Ugly Duckling' is good. In the book, the duckling was bullied because of its appearance but later it grows into a beautiful swan. Group 'Oh My Girl' is the same. We thought we were the 'ugly duckling' but now we became beautiful swan."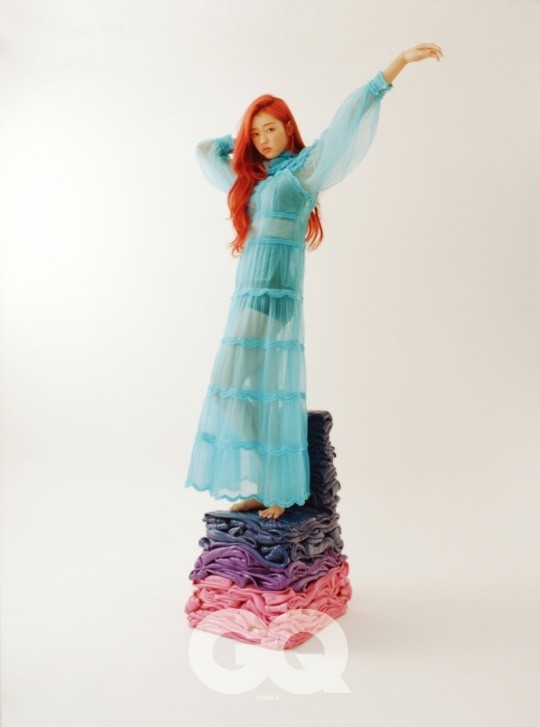 When she was asked how she could concentrate in the song when she performs, she said "I practice acting, looking at the mirror. I study my face and facial expressions. One day when I was looking into my face in the mirror, I thought it wasn't pure. So I decided to change minor thoughts that I have. And then my eyes changed pure. It changed me."
Full line-up of YooA's pictorials and interview can be seen from 'GQ Korea' in its November issue.
---
Oh My Girl's YooA collaborated with men's fashion magazine 'GQ Korea'
Copyright © 2021 MHN CULTURE. All rights reserved.