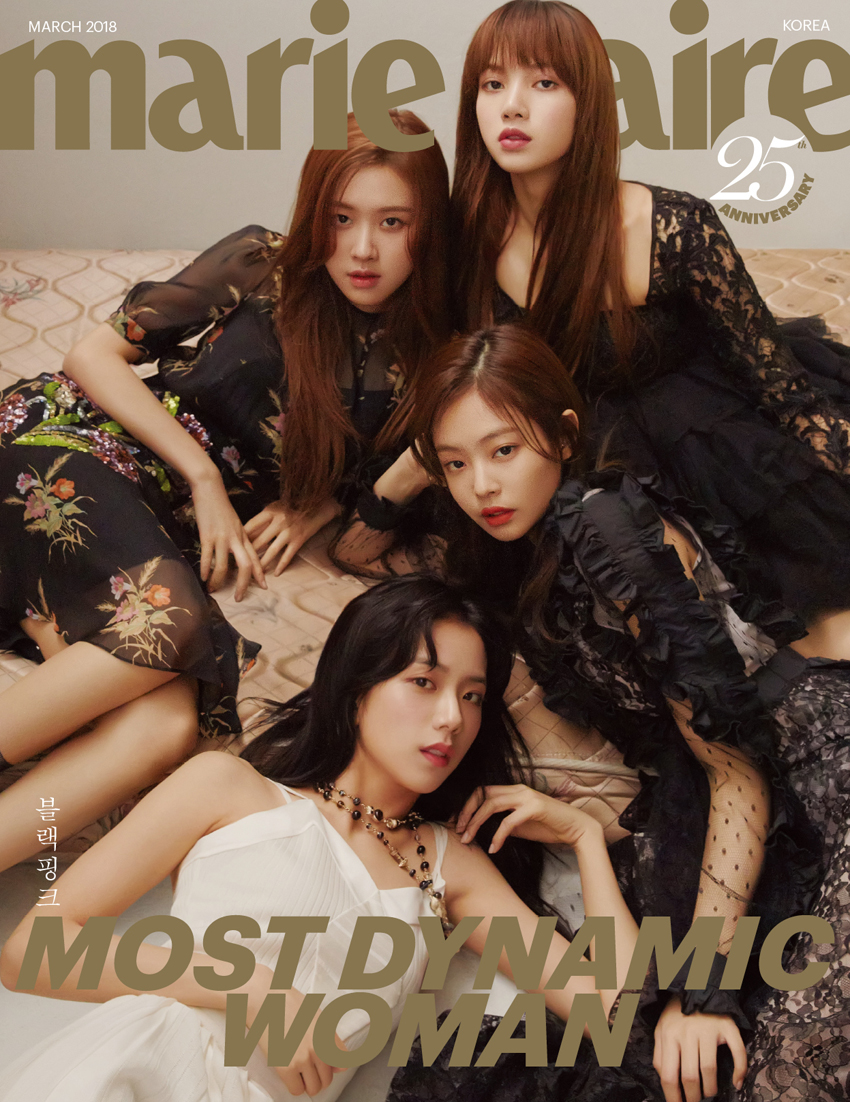 [MHN SEOUL] Fashion magazine 'marie claire' covered BLACK PINK for their March issue and the girls are dressed in an effortless spring mood.
In the group photos, the girls are sitting together in a fantasy-like mood dressed in a trendy spring look. In each of their own personal photo shoots, Jisu wore a pink ruffled chiffon top that accentuated her goddess-like beauty dominating the cameras. Jennie was in an orange knitted dress, taking down the shooting site with her captivating grace.
During the group interview, the girls were all very open to each other and encouraging one another. In celebrating the 25th anniversary of 'marie claire' BLACK PINK was chosen to cover the magazine as one of the good role models of young women in their teens and 20s. The girls shared they hope fans and themselves find work that they love to do and build on maintaining a healthy heart and body, also thinking precious of oneself first.
More photos and video footages of the both beautiful inside and outside group, BLACKPINK, are available on marie claire's March issue and on their website.
Copyright © 2021 MHN CULTURE. All rights reserved.