[MHN.Korea.com] As the weather is getting cozier, it's about time to plan for some spring shopping. If you're tired of wearing the same thing over and over again, how about adding a watch to your look? Here are some watch items for men who want to look dandy, and for women who want to look edgy.
​Metal Watches for Dandy Men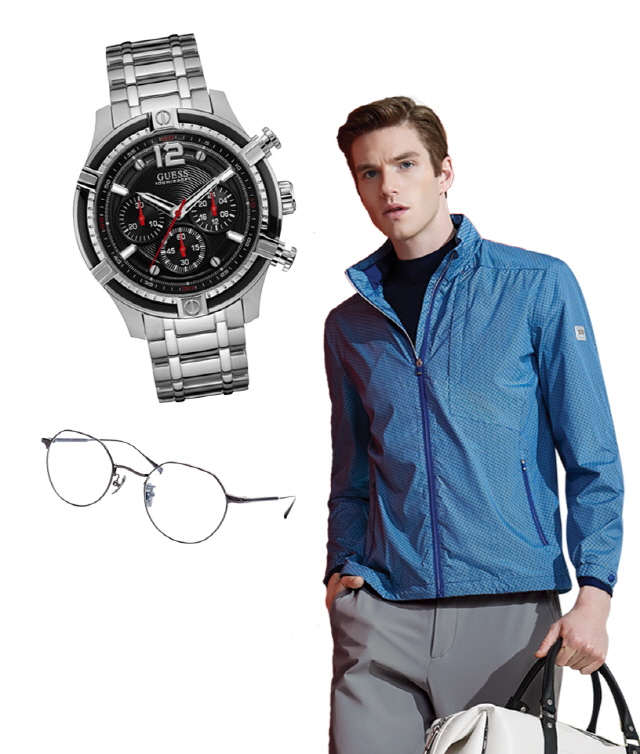 If you're a guy who wants to transform as a dandy guy this spring, we recommend you a metal watch. Metal watches bring out the manhood with its not-so-light texture and gives a modern but chic vibe. The complicated details will accentuate your smart-looking style. This unique touch of a formal item can match all formal and casual dress ups.
Match it with a pair of men slacks and a sweater or a blue jacket to create the effortless look. Add some glasses too if you want to look more intelligent, too.
Leather Straps for Edgy-Looking Women
How about highlighting your femininity with a leather strap watch? Watch with leather brings out a vintage vibe and is favored for spring thanks to its simple design that makes you look on high-end fashion. Matching it in basic colors like white, rose gold or beige can give both a classic and expensive look too. It's also one of the most preferred design for both women and men, so why not try matching pairs if you're a couple.
A khaki trench coat with jeans can definitely be enough to give you a fashionable look along with the watch. If you could also take out a mini squared clutch with gold studs to finish the look, it'll be anything but weak.
​
As the weather is getting warm, trends for this spring are also something many are on a hunt. Keep your 'watch'-out, to top off your look this new season.
Copyright © 2021 MHN CULTURE. All rights reserved.