Dreamlike…image (O_O)
[MHN.korea.com] TWICE uploaded her lovely photo.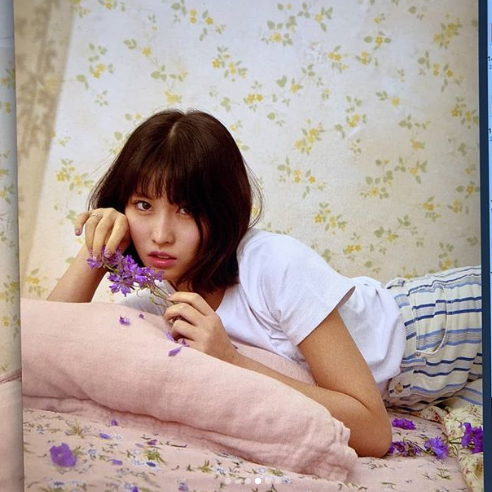 On 23rd TWICE official Instagram, there uploaded "CéCi(쎄씨)♡ TWICE ranked top on Ikigayo! Once is the best, always" with several photos.
In the picture, Momo is lying on the bed, showed off her loveliness. As TWICE covered the May issue of CéCi, it seems the picture uploaded on Instagram to be CéCi pictorial shooting site.
Momo not only pictorials but also uploaded her selfie,
Fans responded, "I love you Momo" "How beautiful Momo" "TWICE is the best" and so on.
On the other hand, TWICE comeback with the song 'What is Love' and since got attentions.
저작권자 © MHN 무단전재 및 재배포 금지